Today's technology tips is just a quick reminder about how to spell check your documents in Microsoft Word.  In this example we'll be using the XP version of Word but it works similarly in other versions and in other word processing programs.
First, make sure the spell checking options are turned on in Word.  Go to "Tools" and select "Options"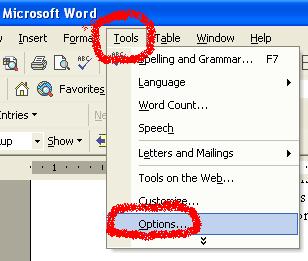 On the menu that appears you can select the features you would like.  For example, Word can check your spelling and grammar as you type and underline errors with a red line.  Word can also suggest corrections to your spelling.  In the example below you can see corrected spellings by right clicking on the word with the red underline: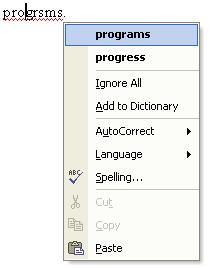 You can also spellcheck an entire document by either pressing F7 on the keyboard of by going to the "Tools" menu and selecting "Spelling and Grammar."

Or you could press this button on the toolbar:  

This features may operate differently in different versions of Word and different word processing programs.  You will also find these features in most Microsoft Word programs.