If you work with multiple images or graphics in a PowerPoint show you can easily get frustrated with images appearing on top of one another.  This tip can help you put your images in the right order.
To practice this tip you'll want to copy and paste at least two images or graphics into Microsoft PowerPoint  In this example we'll be using the 2003 version of PowerPoint but it works the same in the newer versions also.
Arrange the images so they are one on top of the another.  To move the one on top to the back right click on the image and select "Order" then choose "Send Backward" or "Send to Back" from the menu that appears.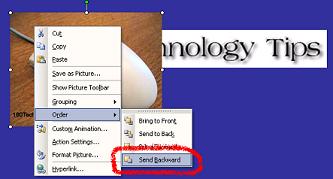 After you have changed the order the image that was in the back should now be in the front: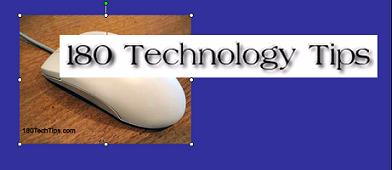 This tip also works in other Microsoft programs such as Word.